Welcome to Your New Smart Home!
We are excited to let you know that your apartment has gotten smarter! We have brought smart automation to you as you'll be able to remotely control, monitor and manage your smart home devices using one app. We can't wait to see how you take advantage of the energy and money saving features smart home automation provides.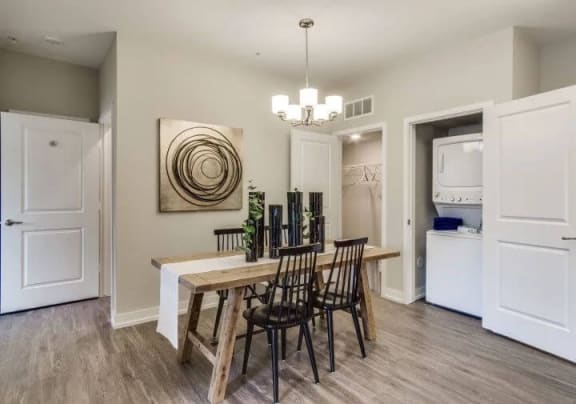 Benefits of Our Smart Home Technology
Using the mobile app will allow you to control all of your smart home devices from one, easy-to-use and intuitive platform. You can also connect the app to voice assistants, like Amazon Alexa devices or Google Home, and form an ecosystem of smart devices including an addition of in-home cameras, smart plugs, and smart light bulbs.
Access Control
Remotely lock or unlock your door using the app, or use your provided door code when you arrive at your door. You'll be able to create temporary codes for family and guests, as well as easily update keyless credentials from the app within seconds. You'll never have to worry about losing your keys or letting a guest into your home again.
Real-Time Activity Notifications
Immediate alerts let you know when a guest access code is used, or if a maintenance request was completed. You'll be able to monitor and track all activity within your home and have the peace of mind that the property staff cannot access your data.
A Part of Your Life.
At an Edward Rose & Sons community, we cherish being a part of your life even outside of your home as we've also listened to our residents and installed the Hub by Amazon package lockers at our community exclusively for our residents to use whenever they have a package delivered. Don't worry about your latest purchase sitting on your doorstep while you're away from your home as your package will now be securely stored in one of our package lockers.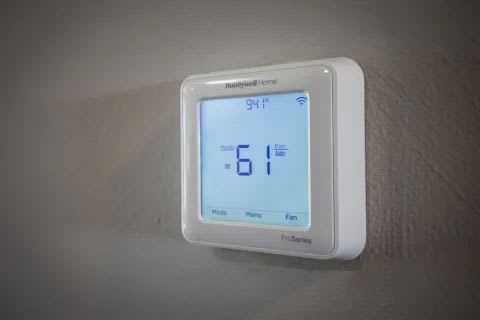 SET YOUR OWN TEMPERATURE SCHEDULE.
Smart Thermostat
Save money while you're not home by matching your home schedule to your thermostat.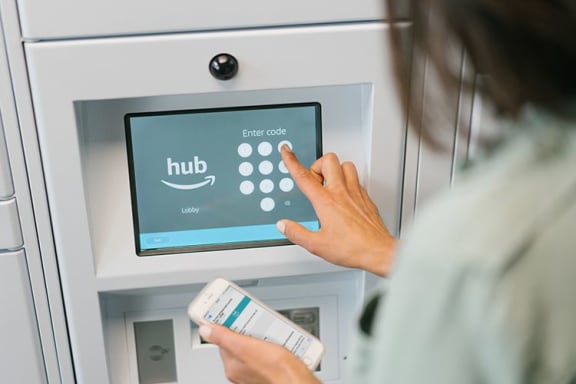 ORDER ITEMS ONLINE. PICK UP HERE.
The Hub by Amazon
Have 24/7 access to our exclusive package lockers to pick up your shipments at anytime.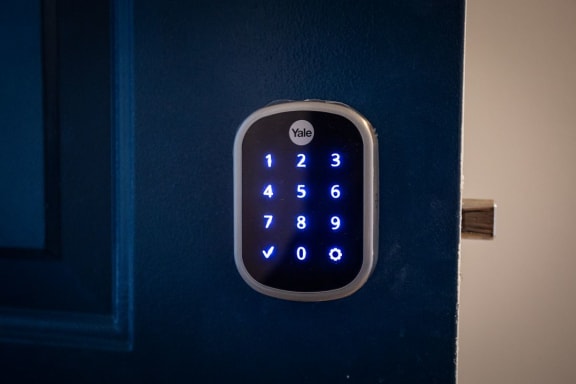 LOCK YOUR HOME FROM ANYWHERE.
Smart Locks
Not sure if you locked your door? Need to let someone in? We got you covered.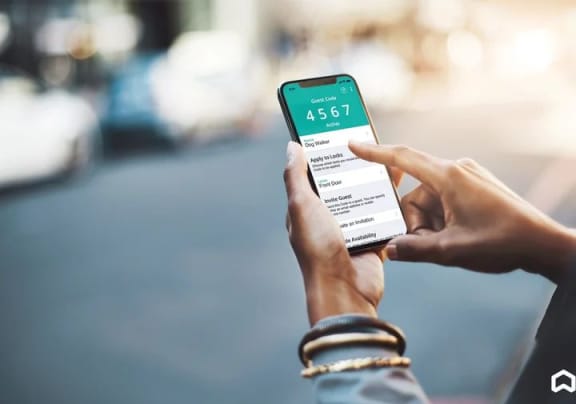 Control your in-home settings from your phone!
Remote device management & control
Real-time notifications and alerts
Voice assistant integrations
Create scenes, set schedules & automations
Activity logs for each device for full visibility on usage
Create access code credentials for your friends, family and guests
Testimonials
Evelyn was great on giving me information about the property and made sure I had a great tour. She warmly welcomed me as soon as I arrived. Great staff!

- Reginald D.
Waterfront is a great place to stay. With a great on property staff. I especially want to shoutout staff member Montez for his services.

- Keetta B.
My stay at Waterfront Apartments has been nothing short of amazing since we moved in. It's been nearly a year since and I've fallen in love with waking up to the sunshine every morning, not to mention having my warm cup of coffee over looking the lake. Amenities are fabulous here with a 24 hour gym, two pet areas, and a nice pool for cooling off. This community is perfect for everyone… Right in the heart of VB with tons to do and see. I love it here and never want to leave!! <3333

- Mali W.
I moved in February of this year and am very pleased with my apartment. The carpet was clean, appliances all worked, and I love the space in my two bedroom Clipper floor plan apartment. I LOVE my view from my patio... The staff have been fantastic at answering my questions. The maintenance team has been timely and efficient completing my service requests. Very please with my first ever apartment!

- Evelyn M.